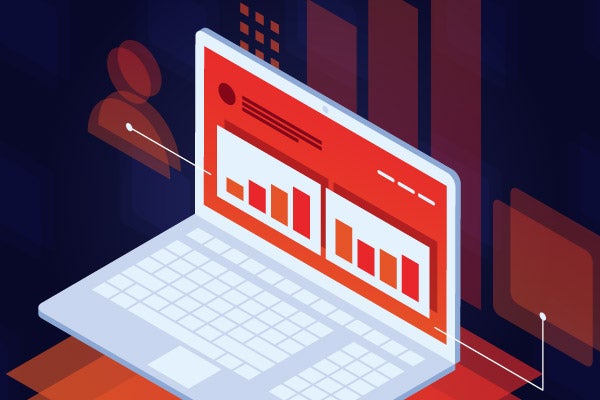 October 25, 2019
What Is API Management?
API management
Digital Transformation
If your business has any involvement in creating or consuming APIs, you are going to need API management.
Definition of API Management
API management is the process of designing, implementing, securing, managing, monitoring, and publishing APIs. API Management is a modern digital approach to systems integration, using APIs as secure building blocks to expose business capabilities, addressing requirements of both tech and business stakeholders throughout the enterprise ecosystem, inside and outside the "four walls."
See also: What Are APIs?
What Are API Management Tools?
Provided the definition above, how does a solution deliver these capabilities? An API platform will typically contain the following features:
What Benefits Does the Akana Platform Provide?
Why do we need API management? Expanding on the features listed above, the Akana solution provides the following benefits to developers and consumers:
Security: It only takes one breach for your business to experience fines, litigation, and irreparable damage to the brand. Akana offers the latest in security standards to keep your APIs and your sensitive data protected. This includes standards for authentication, authorization, data privacy, attack prevention, and non-repudiation. Learn more about API security.
Intuitive Design Tools: A polylingual graphical tool allows the user to design APIs from scratch. Import and export can be done in the API descriptor language of your choice, allowing developers to publish, and the community to consume, APIs in their preferred language.
Flexible Deployment: Available in cloud (Saas), on-premises, and hybrid environments, Akana prevents you from getting stuck on a platform that doesn't support changes in your needs. Read more about the Akana cloud native solution.
Analytics: Measure the impact of your APIs with the powerful Akana analytics engine. Ensure operational efficiency with operational analytics. Gain insight into usage with developer analytics. Monetize your APIs for maximize revenue with business analytics.
Social Platform: Akana's turnkey developer portal makes it easy to connect with different audiences, both internal and external, driving more usage and opportunities to unlock new business channels.
Lifecycle Management: Ensure consistency through all stages of the software development lifecycle (SDLC). Fully-customizable workflow ensures that no APIs are promoted through development stages without proper authorization, preventing rogue actors and the publishing of unapproved APIs.
Mediation and Integration: Fitting into your enterprise's framework and working with both existing and legacy data sources, get the most out of your technological investment by leveraging your applications to innovate and access a wider audience.
Traffic Management: Easily control the how much traffic flows through your APIs with routing, throttling, and service-level agreement (SLA) capabilities.
Digital Transformation: All of the above benefits make it easier to create new routes to market, create value for customers and partners, increase time to market, and ignite your digital transformation. (Related blog: What is Digital Transformation?)
Thought Leadership: Akana is a pioneer in the industry with over 18 years of experience in managing APIs. This domain expertise is part of the reason why global banks, large retailers, and other industry leaders trust their security to Akana.
Why Is API Management Important?
Managing APIs is becoming a critical aspect of any business that looks to further connect with partners and customers, while doing so securely. Akana's end-to-end solution offers a comprehensive set of tools to accomplish these goals.
Next Steps
Experience the Akana platform for yourself, free for 30 days!