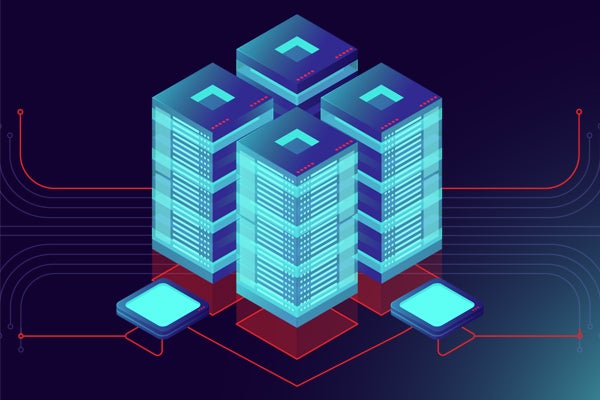 August 19, 2019
What Is Digital Transformation?
The Importance of Digital Transformation
In a note to Credit Suisse investors in 2017, it was noted that the average life span of a company listed on the S&P 500 in the 1950's was 60 years. The average age is now less than 20 years. Regardless of whether you are a small business or large enterprise, digital transformation is vital to sustain growth. It should be part of your ongoing strategy. Embracing it can create new routes to market, deliver more value to your customers, and help you reach your technological and strategic initiatives.
Definition of Digital Transformation
Digital transformation is about transforming the business by leveraging social, mobile, analytics, and cloud. It is notthenarrow application of a particular technology to your business; it is much more pervasive and transformative. You have to construct a strategy to develop new processes, shape a new corporate culture, and acquire new tools to run your business.
You are not merely utilizing digital technologies – you are transforming your business to improve value creation. The first question you should ask yourself is "What is the problem we are trying to solve?" After that is defined, you need to figure out what technology you need to use.
View this technology as a capital investment. You would never buy a building with plans to give it away for nothing later. Rather, you forecast how you are going to get a return on the building through leasing it out or selling it at a later date. The same goes with technology and how it drives your digital transformation and improves your business's value.
Key Drivers of Success
I will refer you to this post from import.io that does a wonderful job of presenting the elements that lead to successful transformation. I will summarize their points below and expand with my own thoughts.
The first key driver of success is leading from the front. As mentioned above, this is a pervasive undertaking and requires buy-in at all levels. This starts with executive vision and leadership. With disruption of this scale, it requires that management have the digital savvy to move their organization through all phases of the journey.
Along those lines, you need to put strategy ahead of technology. This ties back to the first step of defining the problem you are trying to solve. You need to have the end goal in mind before making any disruptive moves. Do not disrupt just for the sake of disruption or because it is the trendy thing to do.
Related Resource:  Akana eBook – Disrupt or Be Disrupted
You also need to embrace and encourage the new cultural norms that will come from your transformation. Your enterprise is about to radically change, though it should be a welcomed change. It is a riskier proposition to not disrupt, and face being left behind the competition. View it as a calculated risk – experiment small at first, gather feedback, and repeat the process until a sustainable model emerges.
One particular step in the post linked above that I particularly agree with is that you need to reimagine your customer journey. All too often, technical experts like to build cool stuff that interests them, but no one is willing to pay for or use. Rather than building something you want to build, you need to identify the pain points of your customer and work backwards on how you can deliver more value and a better experience.
Additionally, you need to disrupt your own business, not just your customer experience. There can be great benefits from transforming your internal processes, allowing for greater speed and flexibility to pursue more transformative projects.
Limiting Factors
Change Management
Going back to the definition provided earlier, if you are going to fundamentally change your business, you are going to have change management. This is a people problem, which many tend to forget.
You need to involve the people in your company, at least in your strategy development and get feedback from your team. You also explain to them that it will allow the company to become more efficient, which will allow them to focus on other high value work and build new value.
A great example of digital transformation and added value from change management comes from a conversation I had with an executive of a large Houston-based utility company at a forum a few years ago. In a three-year period, the company went from manually reading meters with a fleet of over 10,000 trucks, to outfitting all meters with remote sensors that fed in all the data instantly.
Rather than letting all those employees go, they retrained them to focus on other high value work and start new lines of business. Technologically, the shift to remote sensors also enabled them to more quickly identify faults in the grid, contain issues, recover faster, and minimize blackouts – all of which better serve their customer base.
Lack of Strategy
As evidenced by the utility example, getting people involved can help make the company more efficient and build new value. All of this comes down to a simple point – you have to have a strategy. A strategy isn't merely saying "I'm going to cut expenses by x and grow revenue by y percentage." Those are goals, not a strategy.
Digital Transformation Strategy
There are many elements that make a successful strategy:
Where to Play: Understand where your business should operate. In my experience, firms are not successful if they try to be all things to all people. You need to focus on who is the market segment you are serving. Once that is well-defined, you can figure out your value proposition.
Value Proposition: What products do you have to serve the segment you defined? Be aware of what audience you appeal to, and be deliberate in deciding where, how, and to whom you deploy your assets.
Management Systems and Metrics: Implement a system for managers (and the whole team) to understand how you are making progress and executing on your value proposition.
Execution: This is an important part that most firms forget about – you actually have to do something. Using the metrics you identified and systems you put in place, you need to evaluate if what you put together is actually working, and then make adjustments where needed.
Feedback Loop: This is not only important internally, getting feedback from your people on what is working and what is not, but it is crucial externally as well. Value is important, and the customer determines value. As you develop ideas of where you want to play and how you will win, you need to get customer feedback to make sure you are going in the right direction.
Next Step: Speak with an Akana expert for an API strategy assessment.
Examples of Digital Transformation
Aside from the Houston-based utility company mentioned above, another digital transformation example that comes to mind is a water analysis company in Colorado. They weren't fully committing to a digital transformation, rather they were just adding some digital technology. They were lamenting how hard this process was.
One of the things that stuck in my head is when they said "technology is changing so quickly." When they first developed a strategy the prior year, technicians could use their smartphones to go to a website that would tell them how to work on water analysis equipment (changing filters, piping systems, etc.).
They were worried that their competitors were utilizing augmented reality headsets to create "connected workers" with voice-activated, hands-free technology. Making a leap from their current technology (smartphones) to these high-tech headsets was not viable for the firm in this timeframe.
However, there is nothing wrong with starting small (with their "bring your own device" model) to prove the viability of an approach. The key is making it much better in the next iteration. This loops back to the earlier point of needing a strategy and thinking of the technological, operational, and procedural changes as capital investments.
The example above serves as a case study of the imperative to transform your business and avoid being disrupted by the competition.
Further Reading: Akana API Management for Business Innovation - find out how the Akana can help drive your digital transformation.
To see the platform in action, click below to start your free 30-day trial.