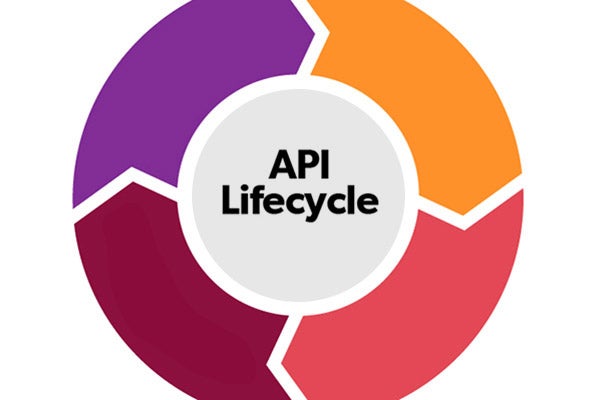 January 30, 2020
What Is Full Lifecycle API Management?
Full lifecycle API management covers the entire lifespan of an API from creation to retirement.
This blog addresses automated API lifecycle management as part of full lifecycle APIM; future blogs will address other aspects.
Full Lifecycle API Management: What Value Does It Offer, Exactly?
When considering API management, particularly from an enterprise perspective, it is highly recommended to have its scope set to cover the entire lifespan of your APIs. This is not a trivial exercise — far from it, in fact. It tends to become even more challenging with your APIs evolving into business-critical assets -- and rapidly proliferating at that.
This evolving scenario calls for truly enterprise-oriented API management, allowing you to manage the relevant aspects in any stage of the API lifecycle. Perhaps even more important, make sure that your API management is firmly embedded within the wider software delivery environment. After all, APIs are not stand-alone assets; though typically decoupled, they are linked to system resources on top of which they are developed.
As a contemporary example, it makes great sense to have API management fit in with an existing CI/CD-based software delivery approach. CI/CD aligns well with full lifecycle API management and brings commendable practices like automation (which itself greatly enhances consistency, repeatability, etc.) to the API delivery process. At the same time, integration ensures seamless API production as part of the overall software delivery process.
This has obvious consequences for the API management solution that is to support your API delivery and operational activities: it is now crucial that your APIM solution is able to effectively integrate with your CI/CD pipeline. In other words, the solution should itself be able to automate management tasks to a large extent, allowing for automated API definition/provisioning and automated (yet governed) promotion as principal examples.
In this blog, we seek to further demonstrate the critical value provided by full lifecycle API management and explore how it can be realized in an enterprise's CI/CD environment.
API Governance Revisited
The ultimate goal of API management is to enable you to have easy-to-consume, well-defined, and reliable APIs available to your API consumers while ensuring the integrity of your systems and the data they process. One might add that an enterprise-grade API management solution allows you to effectively do so at scale, both in terms of the large number of APIs that you expose or may expose over time, as well as gradually covering the organizational diversity with a federated architecture.
Starting about a decade ago, enterprises started to use APIs as an effective means to share some business capability with a specific, often internal, consumer audience. Until fairly recently, APIs continued to be essentially regarded as a convenient means for technical integration purposes, often with a limited scope (project, specific department, etc.) and with no or only elementary governance (being) applied.
These days, however, enterprises are often updating their vision on the significance of APIs, typically within the context of a wider digital transformation program. As a result of this, they often conclude that the earlier approach no longer fits the requirements emerging from the new strategy. Similarly, they may conclude that they have outgrown the capabilities offered by the APIM solution they have currently implemented.
Where business-critical processes become more dependent on APIs, the demands for effective management become increasingly manifest. In addition, we see many cases where APIs are proliferating rapidly. Adding to the management burden is the fact that different organizational entities within the enterprise may have specific needs and responsibilities, contributing to the complexity of the overall API landscape that is emerging within the enterprise.
To successfully manage such an API landscape surely is a daunting task. Whereas an instructive approach may have sufficed in the earlier stages, the scale at which management now needs to be executed calls for a more principal approach. In other words, you should leverage the best practices, requirements and guidelines that have evolved around your API delivery and translate them into automated instructions and validations.
The complexity of the landscape demands governance supported through lifecycle automation. This is exactly what is at the core of what has become known as full lifecycle API management, which essentially means: ensuring standards and practices are followed as APIs move through every stage of the lifecycle. Essentially, it is API governance applied across the lifecycle and optimized using automation.
API Lifecycle Management in a CI/CD Environment
As a CTO, API Product Manager, or anyone with a responsibility for an effective API management program, you aim to add value to the business through efficient IT solutions. As outlined above, APIs probably comprise an important part of that solution.
Hence, you will likely find these among your concerns when reviewing your enterprise API program:
How do I ensure that the APIs in my production environment are configured as I expect them to be? (In other words, have all their critical features configured properly.)

How do I ensure that my APIs are configured in accordance with the lifecycle stage / environment they are progressing through?

In case of cloud deployment, are cloud-specific security policies correctly applied?

How can I effectively manage API security and other critical aspects across all relevant organizational units within the enterprise?
These concerns are very real, and there are good reasons to address them head-on. Flaws introduced in early development stages of API lifecycle management typically have an exponentially larger impact when not rectified in those early stages. At the same time, validated API configurations should only see updates that are a direct consequence of stage promotion – all other configuration details should remain consistent. For example, critical security policies, once applied to the API, should remain associated with the API across all subsequent lifecycle stages.
It is evident that for full lifecycle API management to be effective, configuration and validation tasks should be automated wherever possible. As argued above, this becomes even more indisputable when looking at it from a perspective of scale.
Current CI/CD software delivery practices provide an excellent foundation that can be extended with your automated API lifecycle management. This allows for a clear distribution of responsibilities. For example, API products can be automatically generated when triggered from the CI/CD-pipeline. Alternatively, the pipeline can trigger the association of an implementation with your API product once a build becomes available.
Furthermore, API configuration can be driven by metadata that determine the value of critical properties and publishing aspects. Promotion across lifecycle stages will be another automated step, with adjustments being made where necessary (for example, adjusting the DNS name and pointing to the proper downstream resources from one stage environment to the next).
Scenarios like these obviously presume that you have an API management solution that allows for effective integration with your CI/CD pipeline, for example by have the solution itself offer an API interface to give access to its services.
The Akana Solution
Experience Akana's full lifecycle API management capabilities – try our platform free for 30 days!