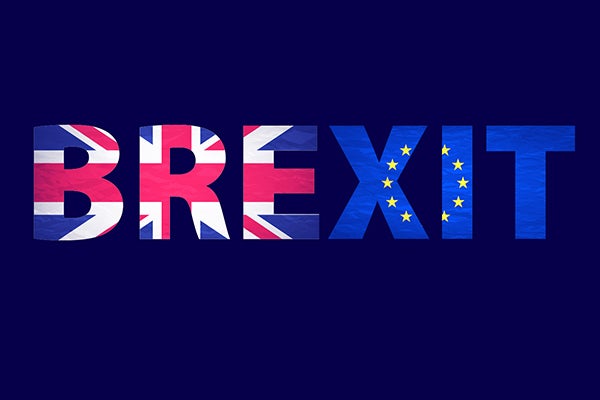 July 5, 2016
Brexit: The Future of PSD2, Open Banking APIs, FinTech and Banks
Financial Services
Security
What a crazy ride the past couple of weeks have been and I don't see it ending soon. What am I talking about? Brexit, of course. Brexit was the United Kingdom's EU referendum on whether they should leave the European Union. On June 23, Brexit went up for vote and the majority of Brits voted to exit, so there you have it.
The exit, if it is actually carried out, will have profound effects on the world economy. In the near term, as we are all experiencing, things will be quite volatile. Sterling is currently at a 31-year low and folks in the United States see things as "on sale". We can only speculate as to the long term effect of Brexit on the world economy, and there are plenty speculations out there ranging from doom to high hopes. My interest as an observer from the United States with a focus on banking and financial services innovation, is on the effects of Brexit on PSD2, Open Banking APIs, FinTech companies, and banks worldwide.
PSD2 is a payment services directive that lays down the foundation for Open Banking APIs. It was established by the European Commission (EC) of Banking and Finance in August 2015, with a deadline for PSD2 compliance slated for Jan 2018. The question is what effect will Brexit have on PSD2?
We have talked to several of our banking and financial services customers in the UK and EU and right now they are still planning to stay the course with implementing PSD2. Digital Banking relies on APIs no matter if Brexit actually happens or not. API strategies must be implemented to compete in the banking and financial markets. This sentiment was echoed by Christopher Jones at PSE Consulting in the blog he released right after the Brexit vote. He also feels that UK banks will at least stay with the status quo for now, as the directive does not fundamentally change existing UK rights. He believes that the UK government's approach to account access is generally more progressive than that embodied in PSD2, and that PSD2 will probably be superseded by the UK Open Data Initiative.
The U.K government has been a huge champion in the push for open banking APIs. If the UK is to successfully exit the EU, UK Banks will need to keep pace with the rest of the world in terms of the innovations and the services they provide not only for the UK but for the rest of the world as well. With fewer regulations to comply with, UK Banks could potentially be a marketplace of innovation and really become a FinTech leader. Chris Gledhill Co-Founder of Secco Bank believes just this, that the Brexit will be good for UK FinTech. Chris feels that the loss of sovereignty by staying in the EU is a liability to the UK FinTech world. You can read more of his thoughts in his blog "The Brexit good for UK FinTech".
On the other hand, there are many that believe that this could be an end to London's FinTech kingdom. Their contention is that UK FinTech startups are going to be the hardest hit by Brexit in terms of investment dollars and general growth because of the uncertainty of how Brexit will technically work. Also, many FinTech firms rely on the passporting privileges that one FCA regulation allows them to trade across Europe. Not being able to rely on passporting privileges will cost FinTech considerably. Banking Innovation describes the challenges it sees in more detail here. Some see that another challenge for FinTech will be access to and drain of technical talent from the UK due to the uncertain immigration policies.
Who knows how Brexit will all play out. One thing I do know is that with any change, there is always some opportunity and there is always some loss. The banking industry throughout the world is going through a shakeup, and this won't slow down because of Brexit. As I said, there is opportunity to grab. The UK, the EU, and the US will all need to provide some form of APIs and leverage FinTech innovations in order to stay relevant in the coming years.
The question becomes who will innovate faster. Will Brexit slow down the UK's pace of innovation in financial services or will it enable the UK to accelerate it because of fewer regulations? Will it allow new partnerships between countries that were off limits before, opening up new markets? I don't believe this will slow down EU or US adoption of banking APIs; there is a door of opportunity here. Again the innovation that needs to happen will all rely on banks providing and leveraging APIs.
Try Akana
See why Akana is perfectly suited for the interoperability and security requirements for PSD2 and Open Banking. Start your free 30-day trial today.