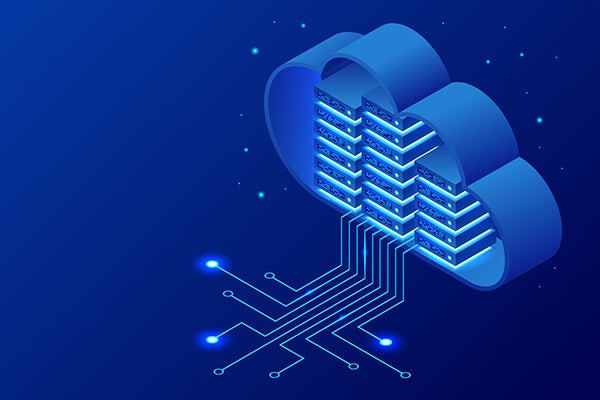 September 15, 2014
Why ESB Won't Get You to Your Destination
When enterprises began adopting SOA as a standard for software design and application consumption, the prevailing wisdom was that a conductor of all the data operations was needed in order to ensure control of services. That came in the form of an Enterprise Service Bus (ESB), and for a time, it served an essential purpose – it enabled data to get where it needed to go. But fast forward 10 years where we see that the mobile, cloud, IoT (Internet of Things) and digital nature of business in this day and age have dramatically changed the way applications are developed, consumed, secured, and managed. More importantly, the dynamic nature of digital business requires flexibility, scale, and agility which ESBs just cannot provide. ESB's were primarily designed for heavy weight architectures for initiatives that could take months to develop and test.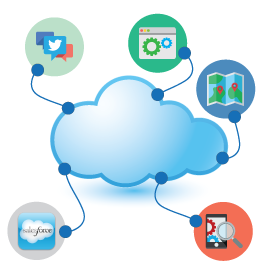 Cloud and Mobile Apps Require an Integration-Focused Gateway Solution
What's happening in today's application environments is huge demand to deliver and service cloud-based and mobile apps, and the fact is that an ESB is unable to deliver these things because it is, by design, built to handle linear transactions (request to client, client to server, server to client) and was intended to be aligned with specific applications. Enterprises now rely on APIs to do much of the accessing and manipulation of data because they are able to transact with multiple applications and can provide access and security assurances for different roles and access points.
Akana recognized the value in ESBs at one point, but we also are on top of how the needs of enterprises and users have shifted over the years. Having a conductor of data and access sitting in the middle of your application infrastructure was the old generation ESB. The needs of a next generation digital business include being able to group all your apps around a simple, agile gateway with authentication and governance layered around it. With cloud applications, where accessibility is one of the key features, enterprises have to manage all that data transport and be able to rapidly scale as customer needs, application availability and user access points increase. To do that, we recommend a gateway that brokers, governs and manages services, APIs, and integrates well with cloud applications.
Integration redefined
The ability to perform lightweight, quick and configurable drag-and-drop integration is essential for the new digital enterprise. A gateway needs to be designed specifically to accelerate digital business transformation, and integration projects should not be complex, nor require custom code, proprietary adaptors, or intervention by specific application experts. Our latest solution to enable this is Akana Cloud Integration Gateway which lets you integrate any App, data source, SaaS, or on-premise application and make your aggregated data available for mobile apps, cloud, Internet of Things, or publish it as an API for developer/partner consumption in our API portal.
Cloud Integration Gateway provides a more flexible and agile way of integrating applications and making them available to new digital channels like mobile, IoT and cloud apps. This solution takes into account, and solves, the issue of scaling cloud applications while maintaining the highest level of routing capabilities, as well as mediation and orchestration integrity. But the idea is not just to make it easier to manage your cloud apps; rather, it is to provide an environment that enables you to transact with more of your existing data, offer access to more potential users, and secure that data in a way that provides access when/where needed. Ultimately, Cloud Integration Gateway is about improving the way you conduct your digital business and igniting your digital transformation.
Cloud Integration Gateway is focused on helping applications be more usable and your entire offering being more agile. Specifically, it offers capabilities that are critical to your digital channels, as described below.
A Better Way to Integrate Apps
There were people who made a comfortable living doing app integration work, and their tool was often an ESB. And rightly so; apps, even with APIs, required a lot of cumbersome work to help them talk to one another. But we think that the essence of an application ecosystem is that APIs should be used to help all manner of apps (both inside and outside the enterprise) communicate and transact with each other. With Cloud Integration Gateway, we've provided an incredibly simple model of drag-and-drop integration that requires no custom code, adaptors or development work by app experts. This means that your apps can easily communicate, irrespective of platform or delivery point.
Elegant Design and Orchestration
Additionally, we recognize that because lightweight apps enable fast development and deployment, the business mandates fast delivery timeframes. Cloud Integration Gateway makes your development faster because of built-in capabilities to convert existing SOAP or Plain-Old-XML (POX) to MQ or JMS services and into RESTful APIs. The ease of development and orchestration means that you can quickly align business goals to your application.
A Gateway With Flexible Effective Policy Governance
An ESB allowed you to set your capacity and product definitions, but it didn't make it easy to modify those things as the business changed. Cloud Integration Gateway, by contrast, can be easily updated to adapt to changing traffic and capacity needs, and deliver varying composition and definition functionality as needed. A key element that an ESB cannot provide is collaboration and always-on governance. Cloud Integration Gateway has a policy solution that instills consistency across all application access points, but allows for changes to be made to keep up with application user demands. Within Cloud Integration Gateway and our Policy Manager Solution, and services governance tools that apply to different roles in the organization, mean that policy management can be updated and used in conjunction with all elements and different phases of your application lifecycle.
The idea is to make the back-end easier so the front-end is usable. The tools we need to do that need to be able to change with our changes so our business doesn't get left behind. If you're running, or considering running, cloud-based apps, we encourage you to consider Cloud Integration Gateway, and to learn more about using APIs to deliver your data with our Akana API Management solutions.