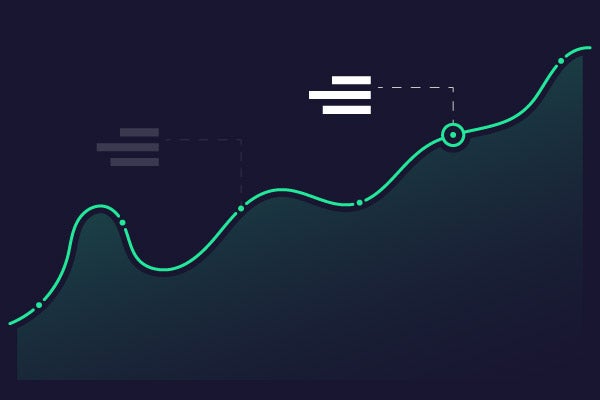 February 21, 2020
The ROI of API Management
API management
Digital Transformation
Whenever embarking on a new project in today's business world, it is rare to not be met with questions of "what will this project do for our company?" or "what value will this project yield?"
In the world of API-first strategies, these questions have become mainstream. This has often caused project leaders to build robust cases to demonstrate business value, sometimes slowing down projects and, in rare cases, even changing the strategy that was initially desired.
Akana, a pioneer in API management, recognized the need for defining the business value of an API strategy years ago, and set out to establish critical industry KPIs and benchmarks. After nearly two years of research, we are excited to launch the very first comprehensive API management KPI benchmarking repository and assessment process.
Why Was This Research Conducted?
CFO's and other C-Suite leadership like asking tough questions before approving projects and, more importantly, approving funding for new initiatives. What will this do to increase our profitability? Why do we need this? What is this doing for us?
Why might be a CFO be asking these questions? There are two drivers. First, there is the history of APIs themselves. Twenty years ago, when in the infancy of APIs, they were seen as cool projects for marketing or sales. APIs and API management have since evolved, becoming much more serious around the Recession Era (2008) for controlling systems, reducing costs, and improving efficiency.
In the last several years, they have evolved further to the point of becoming mainstream in global business. CFO's, and other executives, now know what API management is and why it is important. It has become a "mission critical strategy" to avoid becoming overran by the competition, with Netflix's disruption of Blockbuster serving as a poster child of what could happen.
The second driver is, now that executives know what APIs can for the company, they want documented proof of the value of this investment. They want to know what the initiative will cost, how long until the cost is recouped, what is the business outcome today, and what is the outcome in the future.
Research and Methodology
A number of factors contributed to the framework of the KPI benchmarking repository and API assessment. First, with twenty years of experience in API management and a Fortune 1000 customer base across the world, Akana has the expertise and thought leadership having seen the good, the bad, and the ugly.
Secondly, a book published two years ago, Goliath's Revenge, speaks to the fact that in the last few years of the "digital era," the world's largest brands now have the leading edge in how to use technology to maintain their dominance. Large corporations are historically laggards when it comes to adopting new technology, with smaller companies acting with more agility. However, with digital transformation becoming so mainstream in C-Suites, large corporations are now technology leaders.
Additionally, data was collected from key publications by industry thought leaders, analysts (such as Forrester), and Akana-initiated surveys and assessments.
This framework is viewed as a dynamic process, with the foundation being updated as the industry evolves.
The Result
Through our research, six key focus areas of API management have been identified for measuring the business value of an API strategy:
Revenue Optimization

Time to Market

IT Efficiency

Security and Compliance

Operational Efficiency

Cloud Deployment
Within these six focus areas, a total of fourteen KPIs have been established that cover the full lifecycle of API management. Example KPIs include:
Cost and Risk of a Data Breach

Efficiency Targets Associated With Publishing and Documenting APIs

Reduction of Application Maintenance Cost Through Rationalization

Increased Revenue Due to Reduced Time to Market
With these fourteen KPIs, a benchmarking repository has been created to provide organizations with a tool for defining the financial and business impact of an API strategy.
You can begin analysis of your company's initiatives by following the link below and entering your data. An Akana API expert will compute your data and provide a detailed report on where you currently stand against industry norms, and the potential business outcomes with a properly managed API strategy.
Learn More
For more discussion on the foundation of the research and a closer look at the KPIs, view our recent webinar "The ROI of API Management."