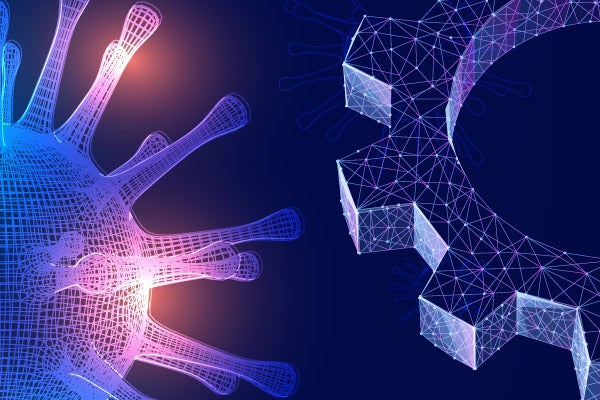 July 24, 2020
COVID-19 Accelerates the Need For Digital Transformation
Digital Transformation
API management
The coronavirus (COVID-19) has had a tremendous impact on the world we live in. It has forced a dramatic change in how we live, how we interact, how we work, and where we work.
Not only has it had an effect on us as individuals, but businesses likewise have had to find alternative ways to not only stay competitive, but to stay afloat in general.
Keys for Digital Transformation Amid COVID-19
The businesses that are best able to survive — and thrive — in this new landscape are those that have the agility to leverage their digital channels at scale.
For brick and mortar retailers, early on in the pandemic with all physical stores closed or limited, that meant placing a higher importance on e-commerce channels. This can mean selling products for shipment, or arranging for contact-less curbside pick-up. Best Buy has been tabbed as an early "winner" among retailers amid the pandemic. Even with their physical locations closed, Best Buy's sales rose by 25% in March, as customers flocked to the electronics retailer for hardware to facilitate working from home.
Or take Microsoft Azure, for example. The cloud service provider experienced an unprecedented demand for their services as the world sheltered at home. School districts moved from classroom learning to online learning. In-person meetings at the office were replaced with video conferencing. Usage of Microsoft Teams rose from 900 million minutes per day to over 4 billion minutes per day. Microsoft was prepared with the resources and infrastructure to scale quickly to meet this demand.
How Akana Supports Retailers in COVID-19
An Akana customer, a large home improvement retailer, recognized early on in the pandemic that a change in their business model was needed to thrive in the current climate. To that end, they put their efforts into their digital channels, where they experienced more than tripling in their web traffic. With their stores closed early this year, sales channels shifted from their retail stores to online shopping for home delivery and curbside pickup.
Akana worked with this customer as a partner to reflect the change in their business dynamic, scaling to support the new digital demands as their business channels shifted. Akana supported this retailer by ramping up their SaaS implementation of our API management platform to meet their needs. The capabilities remained identical to their normal operations, the only change was in scaling to meet demands.
How APIs Support Digital Transformation
The key to the business examples above: application program interfaces (APIs). APIs provide the flexibility and agility for organizations to overcome the challenges of the current landscape. COVID-19 has shown that an API strategy is now more important than ever.
As previously described, APIs spur innovation and make it easier for your organization to:
Create new routes to market for your business

Improve the customer or partner experience

Increase agility and accelerate time to market

Provide a disruptor advantage
APIs provide the perfect balance of agility and security, transforming your business to improve value creation.
Do You Have the Agility You Need?
Experience how easy Akana makes it to integrate with partners, unlock new business capabilities, and meet the demands of a shifting business landscape. Try Akana free for 30 days.