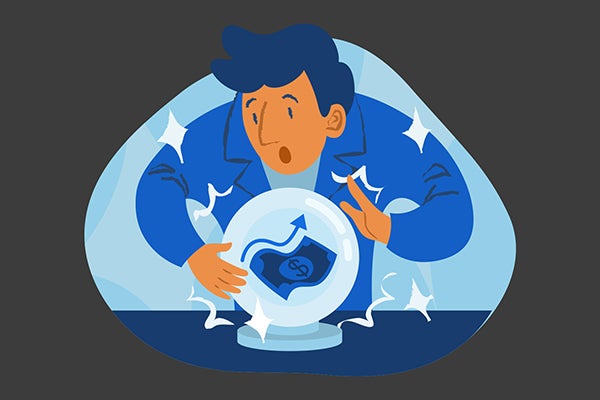 January 22, 2015
2015 Predictions: The API Planet Driving the API Economy
My previous two years' blogs on predictions were mostly about rapid growth in the API Economy. Increases of adoption of API use, proliferation of API-enabled data connectivity, financial growth tied to API development; these and more like them became the headlining trends that have brought the API Economy to where it is now.  Those predictions turned out to become reality, and they explain, to a large degree, why APIs are one of the most important business and tech stories of the past five years. Here I list  my 2015 predictions for the API Planet driving the API Economy.
APIs have a long legacy, but it's fair to say that in 2015, they are accepted as the single most critical ingredient of running a digital business. APIs and the data they manage are already doing incredible things in almost every corner of the business world, and for innovative companies, they provide the key functionality for an entire digital business. In 2015, we'll start to see APIs move from being an interesting innovation story to becoming the key driver of business strategies and digital transformation.
The API is about enabling data to be useful; with the Internet of Things, cloud applications, mobile devices and other data sharing and delivery channels, APIs will direct and manage trillions of transactions before spring break. By the time we hit summer, you will undoubtedly have already sipped coffee from an API-enabled espresso maker, listened to a music service that delivers your favorite music via an API, and visited a doctor who relies on APIs to access your patient information. This is the year that the API becomes entrenched in the fabric of almost everything happening on planet Earth, and we'll see the following trends taking center-stage:
1. The Internet of Things (IoT) and APIs become inseparable: There is no doubt that IoT has captured the imaginations of major brands and small innovators alike. Almost anything you can touch can be made more useful through data, and every product manager wants to figure out how to use this data to make their wares more appealing. In 2015, developers will make better use of APIs both as conductors of data as well as flexible widgets that intelligently identify and integrate relevant data from tens or even hundreds of apps or other data storehouses.
In the context of IoT, the value will come in the form of user personalization, which is a critical differentiator among products. This means that organizations will be able to demonstrate their value differently to different users. An airline will use APIs and IoT devices to make the employee and customer experience better through reservations, travel experience, and even with mechanics doing diagnostic and maintenance work. And at its core, IoT is really nothing more than an API-enabled platform for extending data to the things that are being used to deliver value to users. There is no IoT without APIs, and just about every piece of data that gets moved into a device will get there with an API.
2. APIs provide the taxonomy of IoT: IoT protocols fall into well-defined categories - they enable access to data, collection of data from (and to) multiple sources, transactions of that data, and ongoing distribution and management through the lifecycle of the data. They are tied to APIs in how they conduct and manage data and messaging. Because APIs are so flexible, they will enable protocols like XMPP, AMQP and MQTT to enable data transactions at the device level, without having to wait for backend processing to do the work needed to deliver outcomes to the user. These protocols will allow developers to organize how data is used, processed and leveraged for other applications that can extend to other IoT devices and different types of computing environments.
3. Enterprises will need to take a fresh approach to integration: The modern enterprise is drastically different. With the advent of cloud and SaaS, the average number of applications and services used by an enterprise typically ranges in hundreds and is growing at an exponential rate. While these applications need to be integrated, businesses often do not have the appetite, nor patience to wait an additional 3-6 months for their integration scenarios to be implemented by IT. Moreover, integration no longer focuses on just integrating a few on-premise applications, but is instead looking outwards towards integrated cloud applications or providing data to mobile and IoT apps. To keep pace with these changing integration requirements, enterprises will need to look beyond their Enterprise Service Bus (ESB) and adopt a more agile integration engine that is based on a gateway architecture paradigm. A gateway supporting APIs will pave the way for the NoESB movement in the cloud integration space.
4. Enterprises will become more serious about API security: With each new user, app, or device that consumes or shares data comes more potential openings for security breaches. The same advantages that APIs deliver in how much data they transact can become a liability if that data is not locked down and secured. App and API security have always held a place at the top of the list of CIO priorities, but their strategy has changed - it is no longer just about extending their brand through mobile apps, but actually creating a sustainable digital business; in fact, for many, their digital brand will become their most viable channel. Without the right level of security, these businesses are at risk and they know it. We will see an increase in emphasis on how users are authenticated, how data is encrypted, messages secured, and in how specific types of transactions (financial, healthcare, etc) adopt unique security standards (like making financial transactions PCI-compliant).
5. Big data becomes more valuable with analysis: By now we get the importance of big data, but data is only worth what you can do with it. This year we will see a huge emphasis placed on APIs that don't just transmit and communicate data, but actually apply analytics to understand how that data is being used. For traditional enterprise apps, this isn't anything new, but for transactions on IoT devices and in cloud apps, the results of this capture and analysis will be one of the most important market differentiators. APIs are suited to the work required to aggregate massive amounts of data points and then analyze it in a customized fashion to deliver insight into how users live and behave with products.
6. APIs pave the way for seamless cloud integration: Cloud software account execs have been printing money by telling IT departments that they don't have to worry about managing apps anymore. But ultimately having just a bunch of cloud apps, all with different instances and purposes, results in a very fragmented user environment. And with cloud app adoption rapidly increasing there are more places to connect data and functionality. We're going to see IT departments hire API developers and cloud integration specialists to develop an API-based, seamless cloud app integration solution. Their job will be to identify, integrate, orchestrate, and manage the APIs that will pull together all these apps and their data, and ensure they are operating in a way that creates incremental value.
7. Enterprises use APIs to open doors to innovation: Major global brands have teams of developers building apps as add-ons to existing products. But the product development and release mindset can't keep pace with the active minds of third-party developers who simply want to innovate.
Two things are starting to happen to drive innovation for all types of companies. One is that enterprises are opening up their data through APIs to unleash the creativity of partner and third-party developers (Ford, John Deere and Edmunds have created API communities so external developers can access and utilize their data to deliver more impactful apps). Coke, Nike, Marvel Comics, Surfline and so many other companies have come to realize that access to some level of restricted data along with a supporting toolkit can result in better apps that bring about advances in customer engagement.
The second trend in this area is the increase in tools, open platforms and development environments that enable the rapid creation of apps. Docker and Buddy are examples of this; their API-enabled products and services give developers tools that allow them to focus on building something new, innovative and usable, and in a way that they don't have to worry about managing back-end and server-side administrative tasks.
8. APIs change the model for app development: The API has always been about connectivity, but we no longer want to just map one database with one app. We are now dealing with all different types of data sources and repositories, including in-memory environments. Data stores will occur where the data lives, and APIs will do the work of getting it to the user in a consumable format. Partly a result of the rapidity of app delivery, but also because of the need to keep up with innovation, we will see more apps created with built-in security and orchestration capabilities that allow data to transact with other data, all without the need of a cumbersome ESB. It will mean faster time-to-market and an explosion in interesting uses of data. It will also give app development a more open, agile, faster and cheaper way to engage in a services and cloud application delivery environment.
9. API performance will be tracked and measured: APIs are no longer considered just tools. They are products that never stop working to enhance your business. For too long, enterprises have looked to APIs as "things" that are just manipulated. That's a short-sighted, but all too common way of looking at them. Smart organizations are recognizing that APIs deliver tons of data and insights about customer behavior that cannot be pulled from any other source. Companies will take advantage of API capabilities for monitoring, alerting, analytics and detailed insight to communicate who is using their data, how it's being consumed, and when modifications and changes are required. In doing this, developers and IT departments will fully grasp the benefits that come from API lifecycle management. Irrespective of what the user's function, they will have better access to usable and customized data. If they're making coffee, building a bridge, or flying a plane, the results and analysis of their work will give them tools to be more effective as a result of the data they use.
10. Microservices create a new model for app deployment: APIs are enabling a different type of services architecture, a componentized version of services transactions called microservices. The need to distribute services across a wider array of clients and through different types of platforms is making microservices the preferred way of delivering data to applications. APIs are brokering different and varied types of data and apps, while microservices help construct these apps as a mix of necessary services rather than as a huge, tightly-coupled, singulary focused conglomeration of software. We see the actionable benefit of microservices in their ability to act as a dynamic service that functions in union with APIs to distribute data as needed, and where it's needed. The componentized structure of microservices means that unique services become independently deployable. For IoT devices and cloud apps, this structure makes for an easier, more efficient data model.
Try Akana
Click below to sign up for a free 30-day trial of the Akana API management platform.