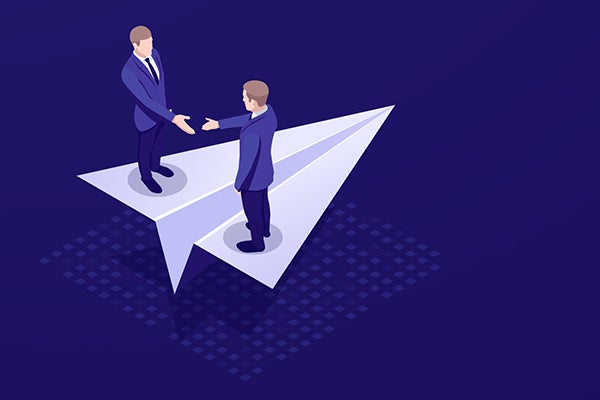 August 13, 2013
The Intersection of SOA and APIs: Being Chosen as a Gartner "Leader"
The API Economy is established and running at full speed, fueling so much economic growth that it's hard to imagine a financial, information, or services transaction that isn't being aided by an API. But this didn't just happen out of thin air. While many will have you believe that a bunch of guys in hipster flannel shirts "invented" the concept of APIs and API management because it was "cool" to do application mashups, the reality is far different. The reality, in essence, is evolutionary, and the story we can tell at Akana reflects the leadership position we've taken in innovating with technology advances and translating those into usable, profitable architectures for some of the world's leading brands. It reflects how we've been able to forecast technology trends and be opportunistic about how to use our own skills and intellectual property to create a new way for the world to work.
We're proud of the products we develop, and when that work is validated by thought leaders, CIOs and technology influencers, it reminds us that we're working on something meaningful and valuable. This is especially true today, as we are announcing that we've been positioned by Gartner in the "Leaders" quadrant of the 2013 Application Services Governance Gartner Magic Quadrant. This annual review identifies the most qualified, usable and innovative products available to customers. We've always enjoyed an excellent relationship with Gartner, but this nod from them is especially satisfying as if demonstrates that where we've been has helped us get to where we now are.
The strength of what we provide is based not just on the intersection of governance and API management, but also in how easy we make it for customers to extend their apps to other developers and consumers while maintaining high quality and security standards. Duly noted in the Gartner report is the comprehensiveness of our solution, as well as the having the best vision for both SOA Governance and API Management. We were praised also for our leading market understanding and our comprehensive and well integrated offering. Our approach provides actionable solutions for developers, architects, IT managers, consumers and all other parties who contribute to software success.
Gartner has championed the term "application services governance" in reference to the union of SOA governance technology functionality and API management. This is precisely where our solutions fit in the market - we started as an SOA governance company, and recognizing the value of flexible but secure services to applications, we have gradually added enterprise API management as a key focus area. Our business is predicated on helping our customers identify their application resources and turn them assets that can be consumed, re-used and developed on for the purposes of increasing their reach.
Our view is that applications are increasingly created by combining existing software components - these are major intellectual property assets that virtually all organizations are sitting on and that can, with the right approach, be used to vastly extend their functionality through combining them with other services, APIs and applications. Some of these assets already exist internally, but for an application to be successful in an environment of real-time data analysis, many of these software components reside outside the organization's control. The security and management of these combined components becomes even more critical as organizations race to make their apps available in mobile environments and externalize them through APIs. Doing this creates a wide range of Web-based partnering scenarios based on access and collaboration. It's where you start to truly build an ecosystem (like with our developer portal).
Gartner is an insightful and very thorough analyst of what's important for software solutions. Including us as a "Leader" for a category that provides tools that help our customers deliver APIs and SOA together is validation not just that we've identified and executed on a key technology, but that we also know where we're going and know how to get there.
See Why Gartner Rates Akana as a Leader
Experience the Akana API management platform yourself with a free 30-day trial.