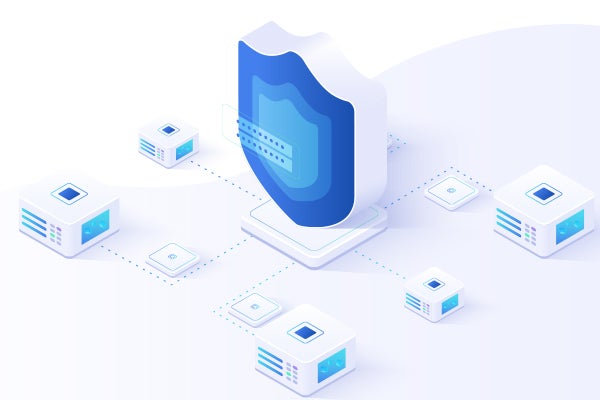 November 8, 2019
Security-First API Maturity
Mitigating common weaknesses & vulnerabilities for APIs and microservices with Akana best practices.
Perimeter Security: Microperimeter-Based Deployment Model
The NIST Zero Trust Architecture describes a Microperimeter-Based Deployment model as a "variation of the device agent/gateway model."
In this model, the gateway components may not reside on systems or in front of individual resources. Instead, they reside at the boundary of a resource enclave. This could be a cloud IaaS instance in a virtual private cloud dedicated zone (VPC), Virtual Private Network (VPN) or dedicated MPLS copper or optical carrier leased line VLAN, or minimally a Mutual TLS 1.2+ https tunnel over public shared networks. 
This deployment model is effective to create trust between an enterprise application or system and external cloud-based microservices and APIs (such as postage and address verification). In this model, the entire private cloud is located behind an API gateway.
How Akana Provides Perimeter Security
Policy Enforcement Point
The Akana API Gateway acts as the Policy Enforcement Point (PEP) and is a logical component of a complex integrated distributed computing system. This system is implemented as a cluster of load-balanced protocol and message network layer gateways for OAuth, OpenID, REST, and SOAP. It can also serve as a gateway for asynchronous message bus requests such as JMS, AMQP, and emerging low latency protocols to scale to handle large message volumes.
NIST illustrates this below with the language "gateway portal", defined as a network abstraction layer for an individual resource or a micro-perimeter for a collection of resources.
Policy Administration Point
A network API Gateway is not to be confused with the Policy Administration Point (PAP), as illustrated below. The PAP is the interface or tool that enables the creation and editing of digital policies and rules. This functionality is found in Policy Administration within the Akana Community Manager.
Policy Decision Point
The Policy Decision Point (PDP) is the component of a policy-based access control system that determines whether or not to authorize a user's request. This determination is made based upon applicable attributes and security policies associated with the resource for which the user is requesting access.
In more technical terms, the PDP is a relational database of the enterprise's decision-making, acting as a persistence storage layer for the API gateway. The PDP takes into account Swagger (2.x), Open API Specification (OAS 3.x), descriptor documents (WSDLs, WADLs, RAML), UI graphics, and other API documentation to orchestrate and mediate requests for tokens and JSON messages.
Other Security Considerations
The PAP, PEP, and PDP are all critical to perimeter security and authentication. Also important is the programming model. Those running API servers and microservices meshes of sidecars directly on an OS using non-containerized interpreted scripting programming models (node.js, php, Python, C++, etc.) lack the "sandboxing" and mediation benefits of PKI and mutual TLS mediation. The benefits help to mitigate the risks of doing business as identified in the OWASP Top Ten and MITRE SANS CWE Top 25.
More on API Security
Learn how the Akana platform makes it easy to follow API security best practices.