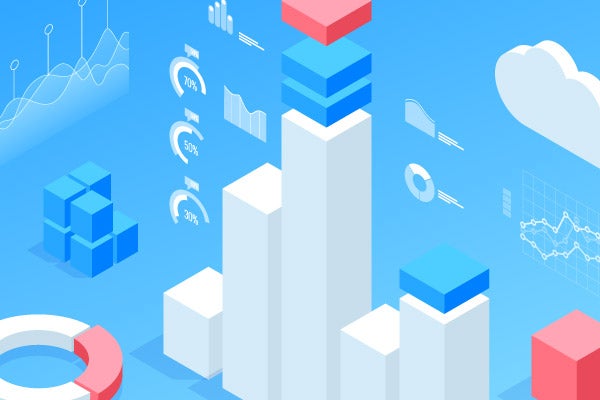 June 12, 2020
Gartner Report: How to Use KPIs to Measure the Business Value of APIs
Are you getting the most out of your investment in APIs?
With the proliferation of APIs in today's digital world, it raises the importance of ensuring that are you getting a positive ROI on your API initiatives. It is not uncommon that the use of APIs is IT-driven rather than business-driven, which makes it difficult to measure their success. If metrics are not put into place to analyze the benefits of an API strategy, organizations run the risk of managing robust API portfolios that provide little to no value to their business.
Gartner says, "Not measuring the business value of APIs results in unproductive investments, missed opportunities and lack of governance. Application leaders responsible for API strategies must establish, measure and track key performance indicators to demonstrate and increase business value."
Measuring the Business Value of APIs
How do you measure the benefits of APIs to your business? For a comprehensive report on how to set meaningful KPIs based on your business goals, download the Gartner Report "How to Use KPIs to Measure the Business Value of APIs."
Below you will find an overview of the key findings of this report, including the Key Challenges and Recommendations:
Read the full report for additional detail on Gartner's recommendations, such as:
Adopt KPIs That Focus on Business Outcomes by Partnering With Business 

Stakeholders
Gartner says, "To measure the business value of your APIs, platform or strategy, you must derive, define and use metrics that map to your organization's business goals.
While much insight can be gathered from operational and technical metrics, it is not often that they provide visibility into business value.
Gartner's best practices recommend defining your business objectives (for example, increasing revenue or reducing operating expenses) and translating them into measurable metrics such as (new revenue gained through APIs and cost savings through API reuse, respectively).
Engage Your API Platform Team to Classify APIs According to Their Business Value 

Contribution
As per Gartner, "It is crucial to apply the right metrics to the right set of APIs and to set the right expectations of desired outcomes."
After the business goals are defined and translated into measurable metrics, the next step is to identify which metrics to apply against which APIs. Different types of APIs – internal vs. publicly exposed, for example – contribute value in different ways. It is critical to apply metrics to each API type that best measure their value.
Create Strong and Persistent Awareness of Value by Reporting KPI Performance
Gartner says, "The goal here is to create a persistent culture of business value, by generating awareness of the opportunities that exist with your API strategy."
The add accountability and visibility into the performance of your API initiatives, it is important to report on the established API metrics. Consistent reporting ensures that the metrics are useful (and if not, they can be changed), and provides data for meaningful business decisions.
Get the Tools to Track Your Success
Don't continue down the path of unproductive investments before it's too late. Learn best practices from Gartner to measure and track the value of your API strategy in this report.
Akana KPI Test Drive
We know that it can be a struggle to gain executive support for strategic investment in IT initiatives. To address this struggle, Akana has developed a benchmarking repository of key performance indicators (KPIs) to quantify the financial impact and business value of an API-first strategy.
If you're curious on how your API strategy measures up against our benchmarking repository, and how much value can be created with a properly-managed API strategy, begin your analysis with our KPI Test Drive.
Source: Gartner: How to Use KPIs to Measure the Business Value of APIs, Shameen Pillai, 29 January 2020.
General Disclaimer: This graphic was published by Gartner, Inc. as part of a larger research document and should be evaluated in the context of the entire document. The Gartner document is available upon request from Akana. Gartner does not endorse any vendor, product or service depicted in its research publications, and does not advise technology users to select only those vendors with the highest ratings or other designation. Gartner research publications consist of the opinions of Gartner's research organization and should not be construed as statements of fact. Gartner disclaims all warranties, expressed or implied, with respect to this research, including any warranties of merchantability or fitness for a particular purpose.